Event  14  
Venue: Church of Ireland
Ireland's lockdowns were harsher and longer than almost anywhere else in the developed world. The existential threat from the pandemic led to an unprecedented mass mobilisation of the institutions of the state. Boasting unrivalled access to the key decision-makers and drawing of a vast range of documents and hundreds of hours of  interviews Jack Horgan-Jones and Hugh O'Connell reveal the moves, the power-plays and the—at times jaw-dropping—tactics of a government with the health of a nation in its hands. The authors will be in conversation with Gerry Foley.
Online booking is now closed
Sponsored by Rooneys Homevalue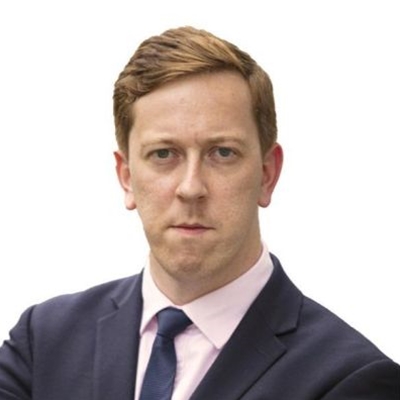 Tony Bucher
TAKING IT TO THE STREETS, CALIFORNIAN MUSIC OF THE 1970S
Event  15  
Venue: Courthouse
From gritty street funk to cracker blues to gay disco divas, from street jams to slick arena rock and punk rock, California in the 1970s had it all. Come and enjoy an era highlights reel with a child of the madness that was post-hippie San Francisco. Featuring some of the greatest sounds in American musical history including the Grateful Dead, Santana, the Doobie Brothers, Fleetwood Mac and Creedence Clearwater Revival.
Online booking is now closed
Supported by Hinterland West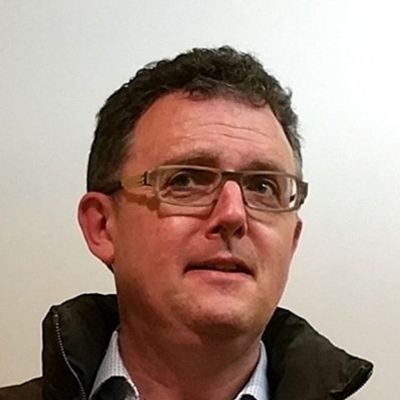 Rosita Boland
COMRADES: COMPANIONS, FRIENDS AND FELLOW SOLDIERS
Event  16  
Venue: Kells Theatre
In this essay collection, award-winning journalist Rosita Boland explores the many friendships that have shaped her life. Surprising and beautiful, she writes about the imaginary friends of early childhood, books that have provided companionship and joy, kindred spirits met while travelling, the friend she hoped might become something more, and also the friendships that become lost over time. Rosita will be in conversation with Deirdre Hurley.
Online booking is now closed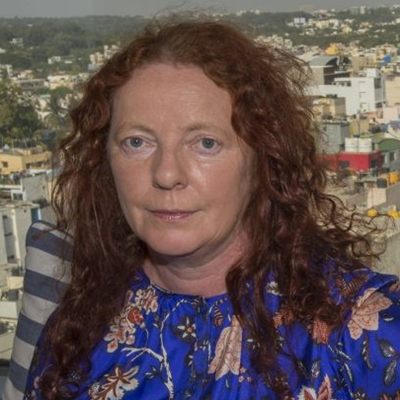 Deirdre Doyle
AN INTERACTIVE COOKERY WORKSHOP
Event  Y1  
Venue: Eureka House
Join Deirdre Doyle from The Cool Food School, author of newly released children's cookbook 'Chop, Cook, Yum' for a fun, interactive cooking class. Kids will enjoy a sensory experience creating their very own simple but delicious tomato bruschetta. Deirdre has been teaching thousands of children to love food and have fun with it since 2018!
Age 6+
Online booking is now closed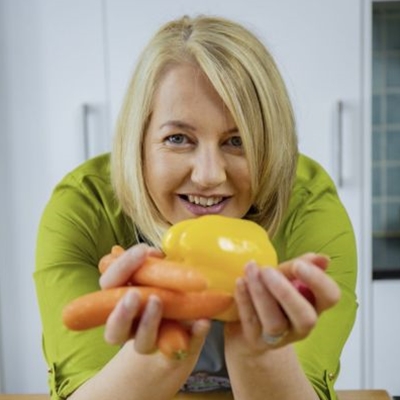 John Altman
HIDDEN MAN: MY MANY MUSICAL LIVES
Event  17  
Venue: Church of Ireland
In this vivid account of over fifty years in the world of popular music, replete with anecdotes about his relationship with Amy Winehouse, Freddie Mercury, Charlie Chaplin, a Beatle and many others. Altman explains why he is the 'Hidden Man', whose scores include such well-known film sequences as 'Always Look on the Bright Side of Life' from Life of Brian, which he arranged, conducted (and was one of the whistlers), and the ship sinking in Titanic. In all, he has composed the music for over 50 movies, and won most major film awards in his long and distinguished career. He is also a much sought-after arranger and orchestrator. John Altman will be in conversation with Gerry Foley.
Sponsored by Cooper Insulation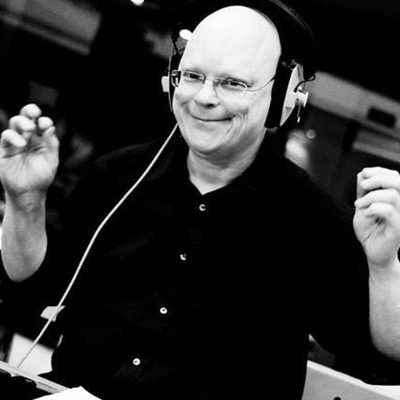 Turtle Bunbury
THE IRISH DIASPORA: TALES OF EMIGRATION, EXILE AND IMPERIALISM
Event  18  
Venue: Courthouse
A whirlwind tour of world history through the eyes of men and women from Ireland, great and otherwise, who have left their indelible mark on global history over the centuries past. As BBC History Magazine put it, Turtle will give people "a new sense of the many ways in which Ireland has interacted with the world beyond its shores, and of some of the extraordinary careers that have resulted."
Please 
log in
 to add this event to your wish list so we can notify you in case of further availability
Sponsored by Sheridan Insurances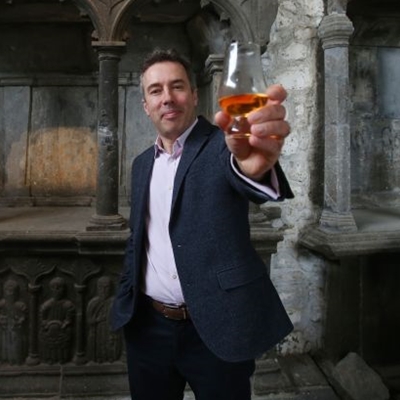 Tom Dunne
ZIGGY AT 50
Event  19  
Venue: Kells Theatre
On 16 June 1972 David Bowie copper-fastened his status as a rock God with the release of The Rise and Fall of Ziggy Stardust and the Spiders from Mars. It was somewhere between a concept album and a rock opera and it came with a persona on board, the eponymous Ziggy Stardust, the alien sent to earth to save us all who succumbs to his own ego and proves not to be quite up to the thankless task. In his annual 50th birthday special Tom Dunne tackles the making and breaking of the 'leper messiah' and offers yet another reminder of how the world has fallen apart since we lost Bowie.
Sorry – this event has been cancelled
Sponsored by Executive Company Seals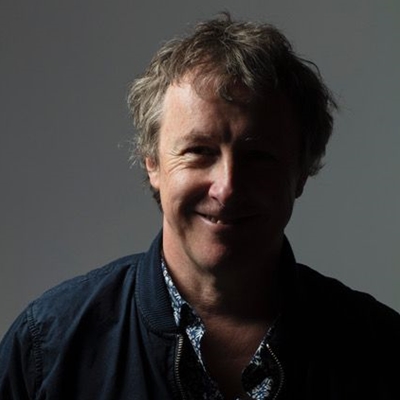 Jo Spain
THE LAST TO DISAPPEAR
Event  20  
Venue: Eureka House
There are many words you could use to describe Jo Spain's literary output, the first and most obvious is 'prolific'. Jo has written an amazing 10 novels since the first in the Inspector Tom Reynolds series, With Our Blessing, in 2015. Jo is also one of Ireland's most respected and successful writers of crime fiction. All her work has been translated into numerous languages and has featured on bestseller lists worldwide. She had also turned her hand, with just as much success, to writing for TV with the groundbreaking series Taken Down, and her most recent Harry Wild TV show. Her latest work, The Last to Disappear, has just been published. Jo will be in conversation with Deirdre Hurley.
Sponsored by Frank Weldon Opticians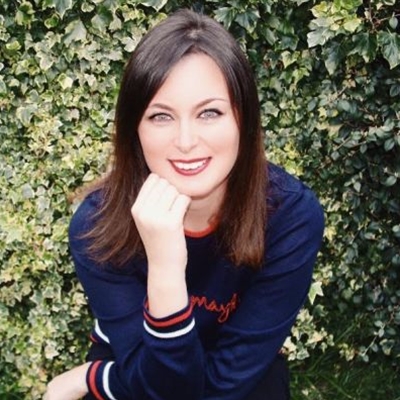 Fintan O'Toole
WE DON'T KNOW OURSELVES
Event  21  
Venue: Church of Ireland
We Don't Know Ourselves is a very personal vision of recent Irish history from the year of Fintan O'Toole's birth, 1958, down to the present. Ireland has changed almost out of recognition during those decades, and Fintan O'Toole's life coincides with that arc of transformation. The book is a brilliant interweaving of memories (though this is emphatically not a memoir) and engrossing social and historical narrative. In a review in the Guardian Colm Tóibín described the book as 'Sweeping, authoritative and profoundly intelligent'. Winner of the An Post Irish Book Awards for 2021 and #1 Bestseller.
Sponsored by Keaveny Walsh & Co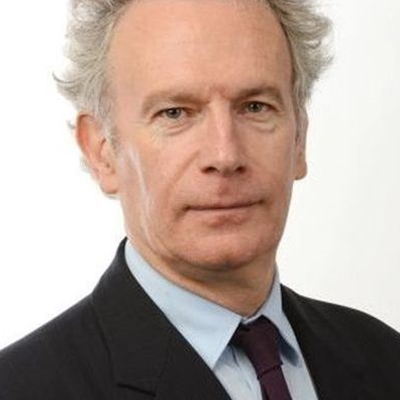 Noah Griffin
A LIFETIME OF FIRSTS
Event  22  
Venue: Courthouse
Courtesy of our friends in Hinterland: West (San Francisco) Noah Griffin is, we hope, the first of many distinguished guests from the Bay Area. Noah is a true renaissance man who has worked with singers Paul Robeson, Leontyne Price and Nat 'King' Cole but has also stood alongside San Francisco mayor and US Senator Dianne Feinstein, hosted on talk radio, written a column for the revered San Francisco Examiner, had a parallel career as a song writer and picked up a law degree from Harvard.  Noah will be in conversation with Myles Dungan.
Price €8.00
Sponsored by College Proteins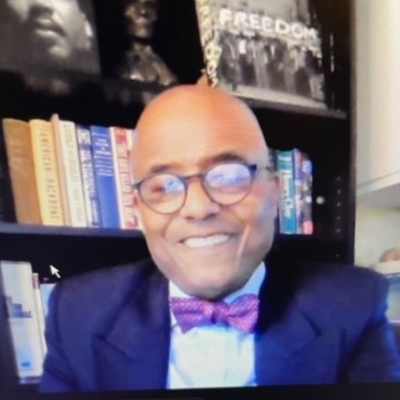 Martina Devlin
EDITH SOMERVILLE IN FACT AND FICTION
Event  23  
Venue: Kells Theatre
A new novel based on the life of Edith Somerville of 'Somerville and Ross' fame – authors of The Irish R.M. In this work, set during the turbulent period of Irish Independence 1921–22, Somerville finds herself at a crossroads. Her position as a member of the Ascendancy is perilous as she struggles to keep her family home, Drishane House in West Cork, while others are burned out. After years in a successful writing partnership with Violet Martin, Edith continues to write after her partner's death, comforted in the belief they continue to connect through automatic writing and séances. Martina Devlin will be in conversation with Deirdre Hurley.
Sponsored by Headfort Golf Club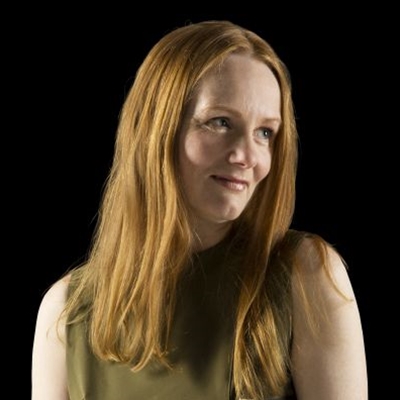 John Farrelly
DEADLY! IRISH HISTORY, AN INTERACTIVE WORKSHOP
Event  Y3  
Venue: Eureka House
Irish history isn't boring … it's DEADLY! Join John Farrelly, author and illustrator of the Deadly! Irish History series of books in a fun workshop all about the Vikings, the Celts and the Normans! Do you know what the Vikings called the gigantic tree at the centre of the universe? Were the Irish Celts the first people in Europe to build hospitals? Did a Norman warrior woman called Alice the Vicious cut off the heads of thirty Irish prisoners?!? All these questions and more will be answered as John gets you to guess whether the characters in his books are telling the truth… or if they're telling BIG, FAT WHOPPERS! Learn how the Deadly! Irish History books are created and try drawing your own Viking, Celt or Norman alongside John in this deadliest of Deadly! workshops!
Age 8+
Price €5.00
Sponsored by Lynch's Totalhealth Pharmacy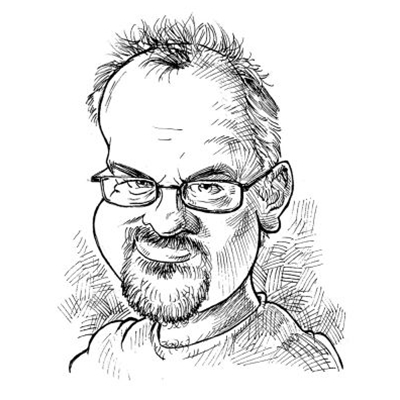 Michael Harding
A CLOUD WHERE THE BIRDS RISE: MICHAEL HARDING READS FROM HIS MEMOIRS AND REFLECTS ON LOVE AND BELONGING
Event  24  
Venue: Church of Ireland
Although he has had his work performed on the stage of the Abbey theatre, has won numerous awards for his writing, and is a distinguished member of Aosdána it is for his abilities as a raconteur (in print and onstage) that Michael Harding is most cherished by his audience. In personal prose and memoir works such as Hanging With the Elephant, On Tuesdays I'm a Buddhist and the more recent Chest Pain: a man, a stent and a camper van, he has allowed us access to his life and, in the process, enhanced ours.
Please 
log in
 to add this event to your wish list so we can notify you in case of further availability
Sponsored by the Headfort Arms Hotel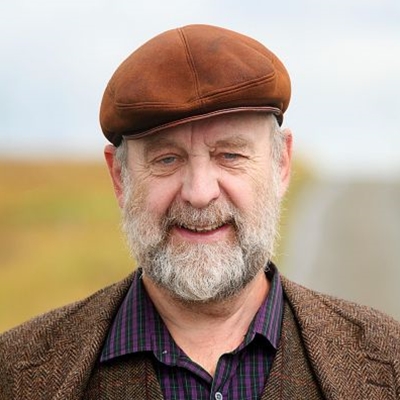 The Arts Council at 70: Critical Voices 2022
Event  25  
Venue: Courthouse
In this, its seventieth year, the Arts Council has commissioned Critical Voices 2022, a series of essays and accompanying discussions. Critical Voices 2022 reflects on the Arts Council's history, the value of the arts, and the impact of 70 years of public investment in the arts.  Critical Voices, in collaboration with Hinterland Festival, presents a special event with unique perspectives on the role of the arts in Ireland past, present and future featuring contributing essayists Rita Duffy (visual artist) and Sandy Fitzgerald (cultural practitioner) moderated by Gerardette Bailey, Meath County Council Arts Officer.
Free but ticketed
Stephen Morris
FROM JOY DIVISION TO NEW ORDER, A LIFE IN MUSIC
Event  26  
Venue: Kells Theatre
Being percussionist with two of the most popular and influential bands in the history of rock music, Joy Division and New Order, is quite something to have on your CV but Stephen Morris has also guested with Echo and the Bunnymen and released two albums with his wife, New Order keyboardist Gillian Gilbert under the tongue in cheek name, The Other Two. He has also written two memoirs covering the Joy Division and New Order years, Record Play Pause and Fast Forward. Stephen will be in conversation with Nerys Williams.
Sponsored by Allied Waste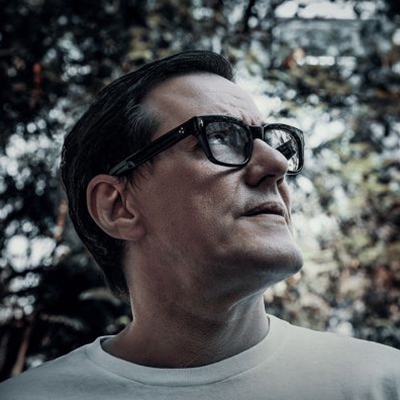 David McCullagh
THE GREAT IRISH POLITICS BOOK
Event  Y4  
Venue: Eureka House
In case you think 'politics is boring' (aside from the fact that you should really be thinking 'politics ARE boring') David McCullagh doesn't agree with you. That's why he sat down to write The Great Irish Politics Book even though he's a very busy man who presents the 6.1 News on RTÉ 1 TV. After hearing from David you'll be able to tell your Fianna Fáil from your Fine Gael and Sinn Féin, and you will finally understand why all the telegraph poles in Kells are covered in posters every 4/5 years when you're not even allowed advertise your school musical on them.
Age 8-12
Sponsored by Woods and Partners Chartered Accountants and Registered Auditors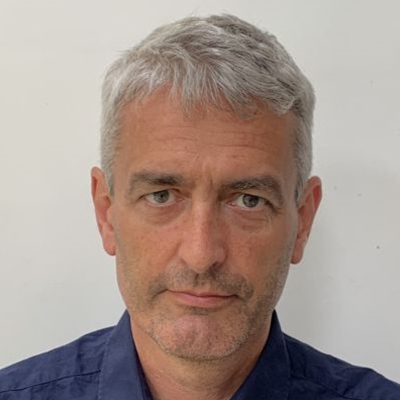 Val McDermid
A LIFE IN CRIME (FICTION) – INTERVIEWED BY ONE OF HER BIGGEST FANS, LIZ NUGENT
Event  27  
Venue: Church of Ireland
Val McDermid's career as a writer of detective fiction began when her literary agent fired her because she wasn't making enough money. Who's sorry now? Today Val is the unassailable Queen of Crime and has sold over 17 million books which have been translated into 40 languages. She has won dozens of major international literary awards and is admired as much by her peers as her fans. She is also the proud lead singer of the Fun Lovin' Crime Writers, the only band made up of crime writers ever to play at Glastonbury. Liz will ask Val about crime writing, football, music, food and New Zealand, among other things. This promises to be a lively event.
Sponsored by Murray Ward Accountants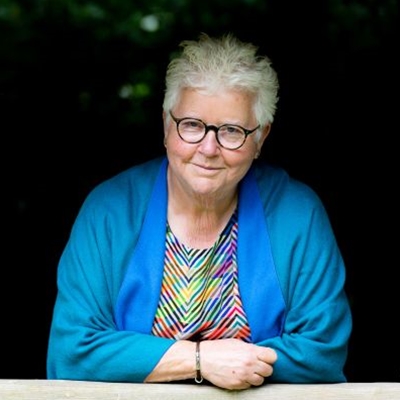 Amy Dunne and Orla O'Donnell
I AM AMY DUNNE – SPARKING A SOCIAL REVOLUTION
Event  28  
Venue: Courthouse
In 2007 Amy Dunne was 17 years old and pregnant with a baby girl who had anencephaly. This meant that the baby was certain to die before or at birth. At the time Amy was in the care of the HSE who refused to allow her to travel for a termination. Forced to bring her case to the High Court Amy's private tragedy became public property. Amy will be in conversation with her co-author, RTÉ legal affairs correspondent Orla O'Donnell.
Sponsored by Kells Medical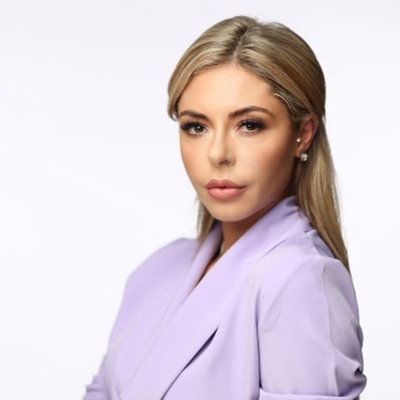 Anthony Summers
THE FINAL MYSTERY OF MARILYN MONROE
Event  29  
Venue: Kells Theatre
With a Netflix documentary and the re-publication of the 1985 Anthony Summers book Goddess: the Secret Lives of Marilyn Monroe the troubled Hollywood superstar is back in the news on the 60th anniversary of her still controversial death. Come and hear the man who provided the taped interviews on which the Netflix documentary was based, investigative journalist Anthony Summers. Anthony will be in conversation with Myles Dungan.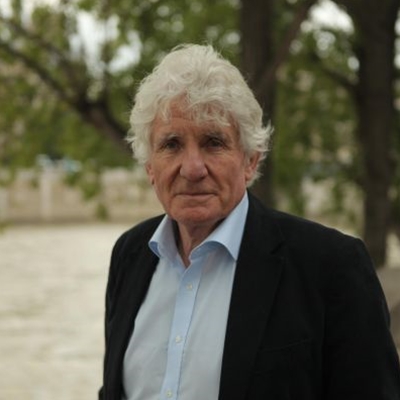 Nick Sheridan
AN INTERACTIVE WORKSHOP FOR BUDDING JOURNALISTS
Event  Y5  
Venue: Eureka House
It's never been easier to access the news; TV, radio, billboards, newspapers and endlessly buzzing on to the screens in our pockets. But with more and more news available, it's hard to know what to trust. Where do stories come from? What's real news and what's fake? What should we do if the news confuses us, or even upsets us? Join journalist and presenter Nick Sheridan for an interactive event that will help kids and young people understand the NEWS – REAL and FAKE! With practical tips to help kids spot fake news and top tips for budding journalists, Nick draws on his expertise to show kids how to navigate the ever-confusing world of news in a humorous and reassuring way – and WATCH OUT for the surprise stories!